Build your own Synth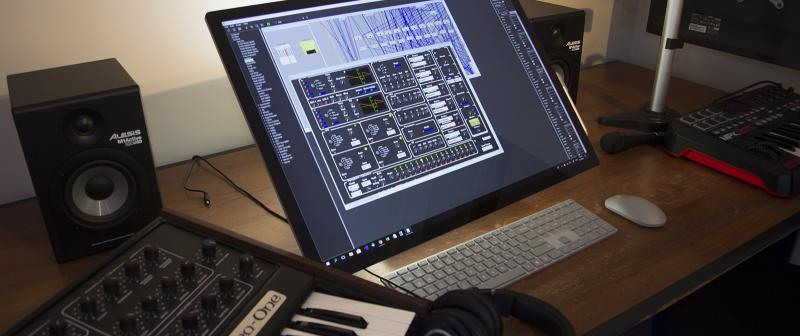 Vintage synthesizer sounds
You've always wanted a monster modular Moog, Here's your modern virtual equivalent.
| | |
| --- | --- |
| | |
| Classic Modular Synthesizer | Visual Programming |

So much power
"A Robust construction kit for building synths, samplers, and effects."
- Dennis Miller, Electronic Musician
Make your own VST plugins
No programming, drag and drop components in a powerful fully modular environment. Connect them your way. Why wait?, check out the Free Demo, or try a free bassline synth.
A major force
"...in creating virtual instruments for Windows and Linux using the VST plug-in format."
-Rick Jelliffe, digitalmedia.oreilly.com

Don't be Locked In
You pay no royalties on plugins you make with SynthEdit, nor on any sounds made with SynthEdit.  You can share or sell your creations to anyone who uses a DAW like Cubase, Ableton Live, or FL Studio. They will need no special runtime.
Get Smart
Increase your knowledge of synthesis techniques like Frequency Modulation, Phase Distortion, and Sampling. Create your own drum synth or effect unit. Build crazy audio processors.
Learn More

Hi, I'm Jeff McClintock. I created SynthEdit in 1987 and am still improving it today. Producing great music is a creative process; the best natural musicians are open-minded and spontaneous. On the other hand, making software has been the domain of patient, analytical types. We can bring those two worlds closer with graphical programming tools. SynthEdit brings an immediacy and fun element to creating sounds. Unlike traditional programming, there's no 'wrong' way to use SynthEdit. Like 'Lego for sound' you can hook up modules in your own weird and wonderful ways. Programming becomes exploring.
Despite SynthEdit being fun, it isn't a toy. You can build real Synths and Effects with hundreds of interacting components. Several commercial companies use SynthEdit as their primary development environment.
Jeff's full Contact Details
More Expandable
SynthEdit is the only save-as designer with C++ plug-in modules. These are extra functions you can download and add on later. Unlike restrictive built-in code features, or tedious low-level building blocks. C++ is the language professionals use to write high-performance audio code. There are over 1000 add-on modules for you to explore and master.
What can you achieve?
Check out a few of the expert users pushing SynthEdit with great sounds and their own custom graphics. Click to visit their sites.
Phasm by Novaflash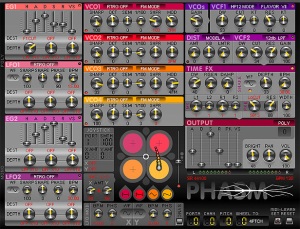 Messiah by Gunnar Ekornås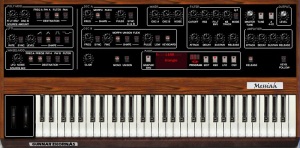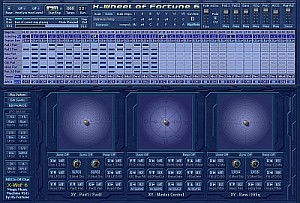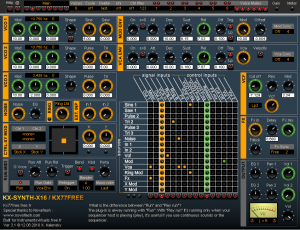 Phenome by Dennis Lenz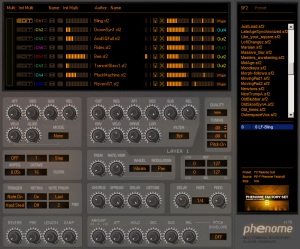 Thanks for visiting my site, if you want to see for yourself please try the free demo. it never expires. If you're already convinced purchase SynthEdit now.

VST® is a trademark of Steinberg Media Technologies GmbH, registered in Europe and other countries.